This event has already occurred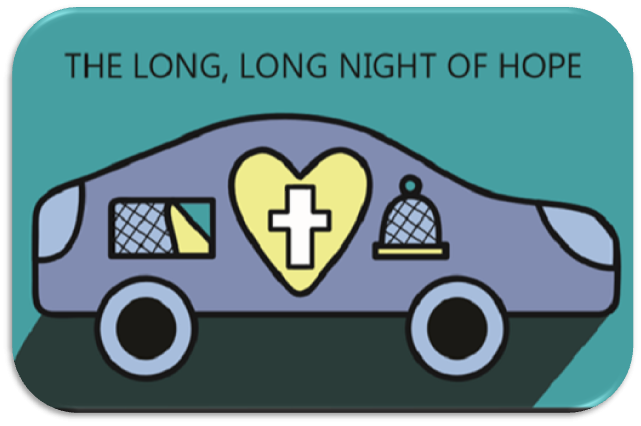 Save to your Calendar
On February 23,2019 few St. Catherine's members will be joining people from St. John's Anglican Church in North Vancouver for the 3rd annual Long, Long Night of Hope, a fundraiser for homelessness!
Every dollar raised will be donated to the Lookout Housing and Health Society's shelter in North Vancouver.
Please consider taking part in The Long, Long Night of Hope 2019, or sponsor someone who is participating. There are two St. Catherine's members participating and we don't mind who you sponsor - it all goes to the Lookout Society. (click on a name to donate)
Heather Peacock
Brenda Stenson
Homelessness is not hopelessness. You can be the hope.
The Long, Long Night of Hope: A fundraiser for the homeless in our community
Saturday, February 23th, 2019
One mid-winter night - on what feels like the longest night any of us will experience this year - we bundle up with sleeping bags and warm blankets to spend the night in our car.
Some stretch out on the hard wood pews inside the church.
Why are we doing this?
First, to get a tiny taste of what it is like for the thousands of homeless men, women and children living in the Lower Mainland ... people struggling against the elements (and our indifference) just to survive however they can.
Second, to raise funds in support of The Lookout Society's programs supporting the homeless on the North Shore.
Each volunteer is pledging to raise funds through friends and social media. All funds raised by the volunteers will be collected through an online pledge site, and the entire amount will go to the Lookout Society on the North Shore ...funds used to feed and offer shelter to families with nowhere else to go.
Why are we doing this?
Because we can. Because we should. Because we care.