This event has already occurred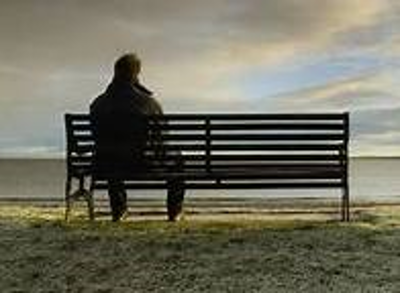 Save to your Calendar
SOCIAL ISOLATION - A Call to Engage
During Lent 2020, we have considered the impact that ordinary life events and changes have on our ability to feel included. We cannot physically come together for the remainder of our sessions, but I hope you will consider this issue as you "isolate" yourself during this time of social distancing.
The original series included some personal sharing from friends in our community. We will still do that at a later time, but in the meantime, this website post will offer you some great information as well as things to consider. Our hope is that you will send in your feedback from this exercise. You can send via email to either the church office ([email protected]) or Brenda Stenson ([email protected]).
There is some information in the attachments below for you:
1. Amie Peacock – Bio
2. Articles on Social Isolation (6)
Social isolation means someone is receiving low quantity and quality of contact with others in mutually rewarding relationships.
Loneliness is the result because of the lack of interaction quantity or quality of mutual contact that reward the efforts.
In spite of the unusualness of this time, it only accentuates this issue for many and hopefully will give us all a deeper understanding of the effects of social isolation.
Whatever you name it – social isolation, social distancing, social exclusion, it results in the same sense of un-connectedness and loneliness.
Consider normal life events that can isolate us from others:
Retirement
Single, living alone – no partner or children
Immigrating to a new country (or city)
Loss of a partner or companion
Challenged with any Mental Health issue
Sexual Orientation
Loss of independence (moving to Care facility)
Caregiver (responsible for a parent or family member who requires most of our time)
Amie Peacock, founder of Beyond the Conversation, has given us some questions to consider. I hope you will take some quiet time to think about each question. A suggestion for this exercise might be to set aside some time to think about the questions and hold those thoughts and pondering in your heart for the following few days or even a week.
Go back to the questions again, after practicing your own social distancing. Consider your answers now. How have your responses changed? Is there a deeper sense of understanding for you personally? Do you feel a bit more akin to people who are challenged with social isolation in normal times on a daily basis?
Questions for your consideration:
1. What does the word connection mean to you?
What do you want to get from your community?
2. What can we do as individuals to help our community be more connected?
What makes it hard for you or others you know to connect?
How do you feel the community is impacted by barriers?
3. What can organizations do to end social isolation and increase connectedness?
What can the government do to address isolation?
4. Feelings of disconnection?
How I spend my time when feeling disconnected?
To support connectedness and reduce disconnection.
5. Connections happen when people are?.... THE SOLUTION MUST
Connections do not happen when people... THE SOLUTION MUST NOT
We look forward to your feedback and response!