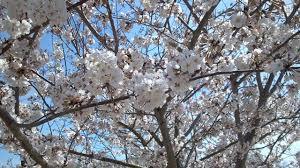 For surely I know the plans I have for you, says the Lord, plans for welfare and not for harm, to give you a future with hope. Jeremiah 29:11
Parish Council is committed to keeping you updated with regular communication regarding St Catherine's future. The last time we were together on November 19th, we looked at our current parish life and thought about some of our dreams. You also met the members Property Development Task Force. This group has been asked to gather information from groups such as the District of NV, Synod Office and Faith communities who have been involved in the redevelopment of their property.
Since November 19th Gary Stewart, the chair of the Property Development Task Force has reported in church that the Task Force has already met twice. Their first meeting was with the Diocesan Business Administrator and Gary described a strong sense of support from the Diocese and the committee felt confident that the people in the Synod Office have a genuine desire to see St. Catherine's move forward in a positive and successful way.
The Task Force also met with a representative from Colliers. Colliers has people involved in working specifically with Faith communities who are facing decisions with property and buildings. Again, Gary spoke of the huge wealth of knowledge offered. The Task Force has experienced a sense of encouragement from their work thus far.
While the Property Development Task Force has been meeting, the Parish Council has also been working. On January 14th, the Council had a special meeting to start work on a mission statement. Our Diocesan Consultant put together a draft Vision from existing website material and dreams you stated at the November 19th meeting. Parish Council members considered, reviewed and debated that document and will have the next draft for everyone's input at a Parish Meeting on April 2, 2017.
We hope you will continue to participate in this process of moving forward. If you have any questions or concerns, please feel free to contact any of the Task Force or the Parish Council. You can get contact information from the church office.