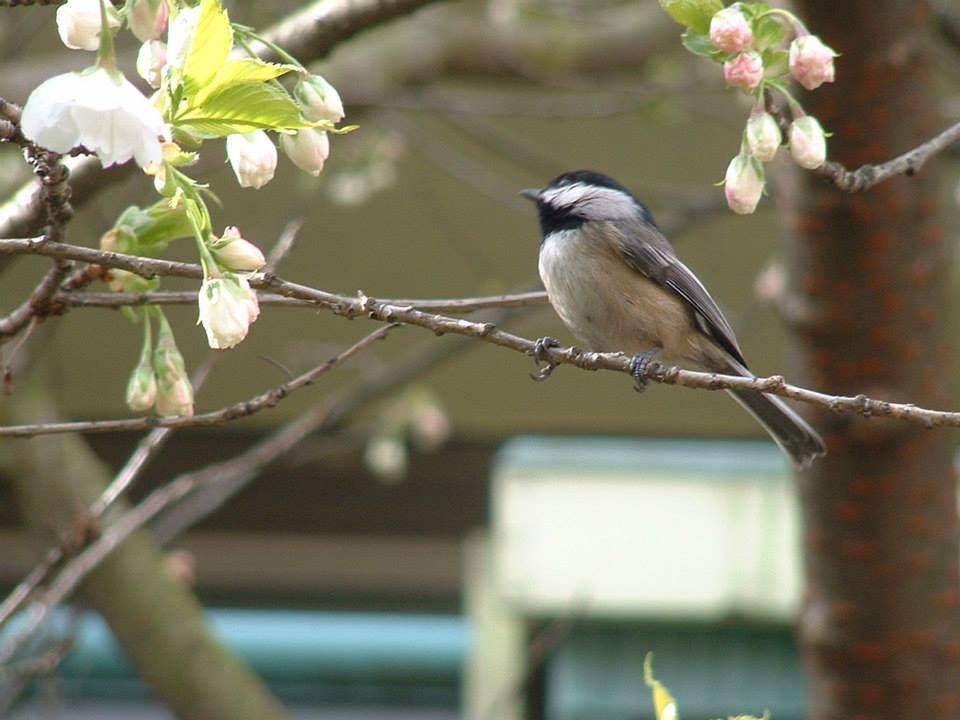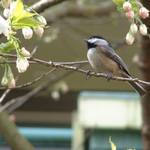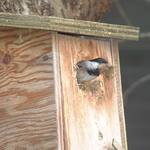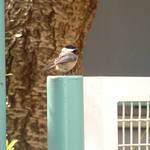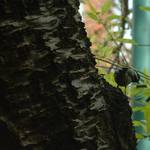 This Lenten season I am participating in the Wilderness Way Community's Lenten Wilderness Practice (here they are on facebook). Folks from all over North America are observing Lent by spending 15 or more minutes in prayer or meditation out doors "– sojourning with Jesus through 40 days in the wilderness, grounding ourselves through spiritual practice to follow our own call to spiritual leadership, and reminding ourselves in a deeply embodied way of our connection with the natural world and the sacred elements of life."
My take on this practice is to make note of the birds I see.
Here is the first week.
Ash Wednesday—a ruby throated humming bird darting through Park and Tilford Gardens and a bald eagle flapping slowly to clear a light stand, Lynn Creek
Thursday March 6—two crows seen from St. Catherine's memorial garden at the top of a cedar pulling the top over so it looked like a hemlock
Friday March 7, 2014 –chicken truck driving east on Hastings, empty but for blowing feathers and stink, on the way away from the chicken plant
Saturday March 8 –peregrine falcon on the iron workers memorial bridge
Monday—March 10 a pair of black-capped chickadees in the nesting box in our yard, I should have removed the old nest from last year but it's too late now
Tuesday March 11—three crows fighting in mid-air, a falling ball of wings, two with feet locked together in fists
Second Week
Wednesday March 12—bushtits in a mixed flock with chickadees while I played hopscotch with the girls in the co-op courtyard
Thursday March 13--dark-eyed juncos in the cherry tree outside my window
Friday March 14--a Northern Flicker drumming on the skylight of a McMansion to claim territory and another flap and fall flying in front of my car windshield later
Saturday March 15, crows, Galucous-winged gulls and starlings on the roof unperturbed by the rain and a single fox sparrow dry under the bamboo.
Monday March 17--saw a kinglet for a moment at Sun Yat Sen Gardens but couldn't tell what kind--eye marking seemed more like a ring than a stripe so I'd bet ruby-crowend but I wouldn't bet a lot.
Tuesday March 18--racous flock of mixed songbirds, mostly finches and sparrows with a number of finches (Cassins, House, Purple) just tearing the blossoms of the courtyard cherry and apricot trees and dashing them to the ground
Week Three
Wednesday March 19--a pair of Canada Geese threatening tourists near Granville Island and hundreds of stuffed specimens at the Beaty Biodiversity Museum
Thursday March 20, today I heard baby pigeons peeping on a ledge above Army and Navy then on the way home a Cooper's Hawk flew over the housing coop where I live
Friday March 21, a house sparrow (which isn't actually a sparrow but an introduced finch species) was checking out the chickadees' nesting box
Saturday March 22 Varied Thrush digging up worms on a rainy suburban lawn
Monday March 24--Chickadees, bushtits and house finches all building nests.
Tuesday March 25 Red-Tailed Hawk on a light post in Lynn Valley
Third Week
Wednesday March 26 Song Sparrow
Thursday March 27 White crowned sparrow. also the bushtits are stripping the fuzzy lining from a neighbour's deck table cloth, the chickadees are filling the nesting box with moss, crows have colonized the powerlines, and a bunch of house sparrows are loudly and immodestly doing what sparrows (and finches) do in spring
Friday March 28 European Starling
Saturday March 29, Pelagic Cormrants and a Turkey Vulture at Horseshoe Bay
Sunday March 30th, Steller's Jay on Grand Blvd
Monday March 31, eight bald eagles circling above lynn creek
Wed April 2--I sat under a cherry tree and finches dropped blossoms all around my feet.
Thursday April 3 --American Robins singing in the schoolyard
Friday April 4--Gulls mobbing a bald eagle on East Hastings
Saturday April 5--Northern Flicker
Monday April 7--the bushtits' nest is about 6 inches long, the crows in the courtyard are still working on theirs and the chickadees don't seem to be adding any new nesting materials.