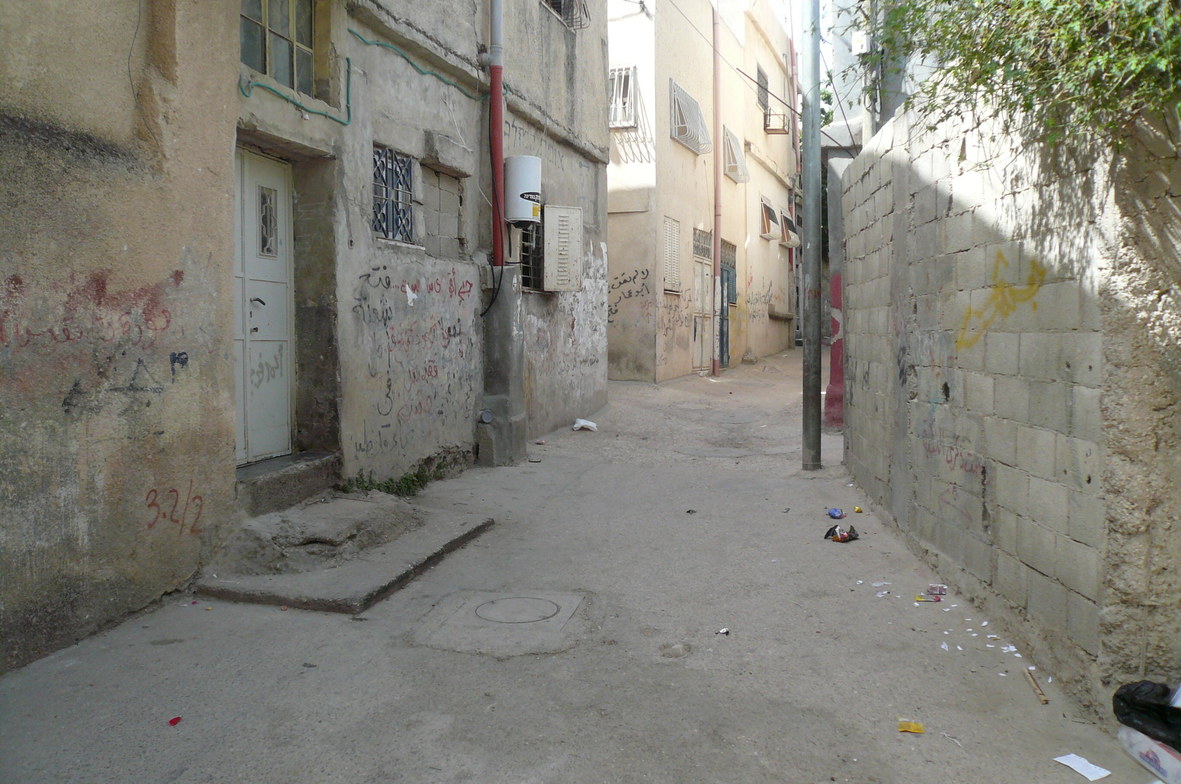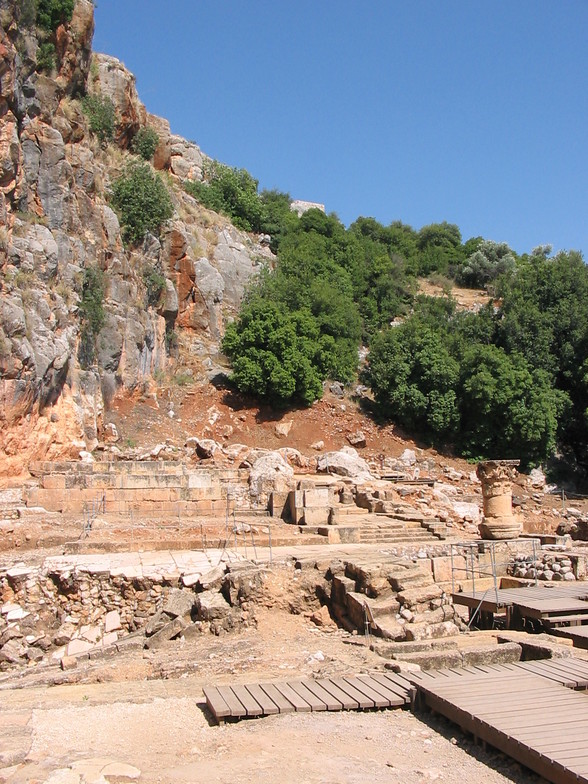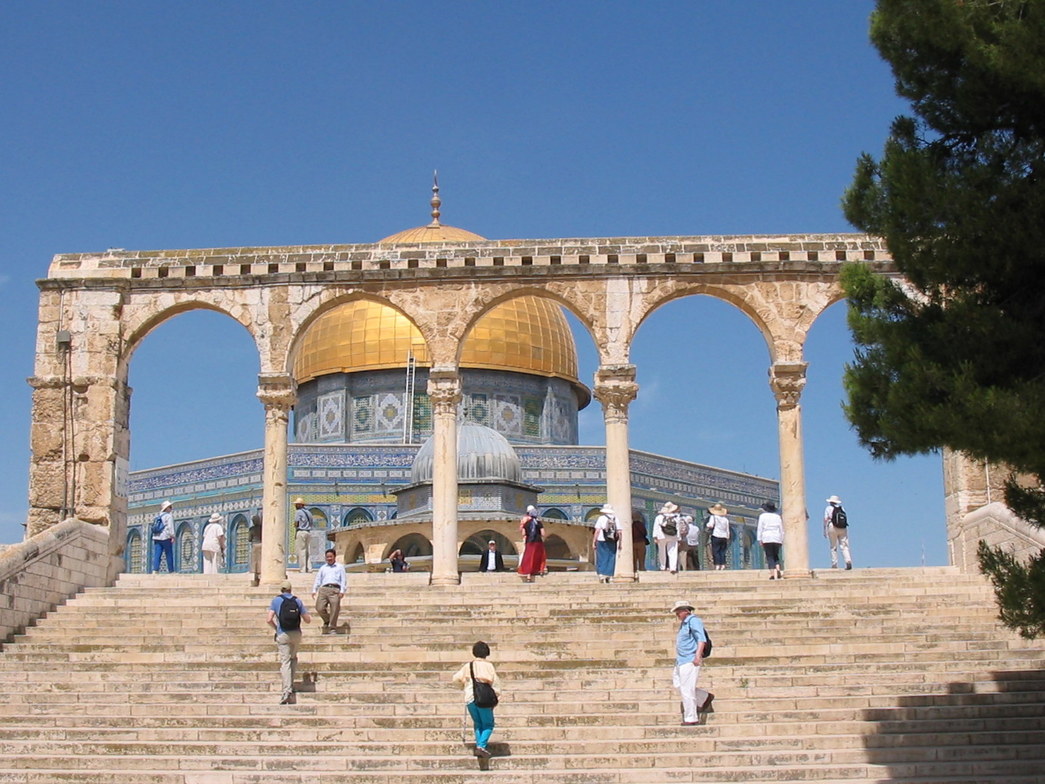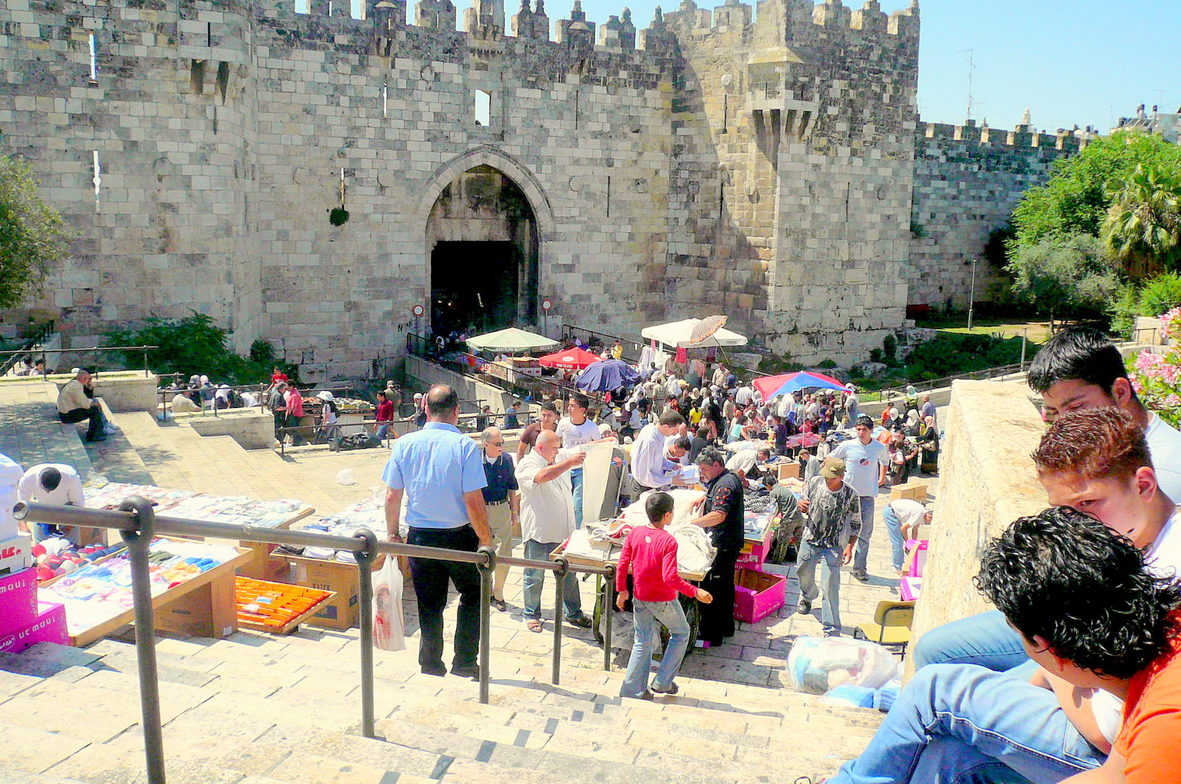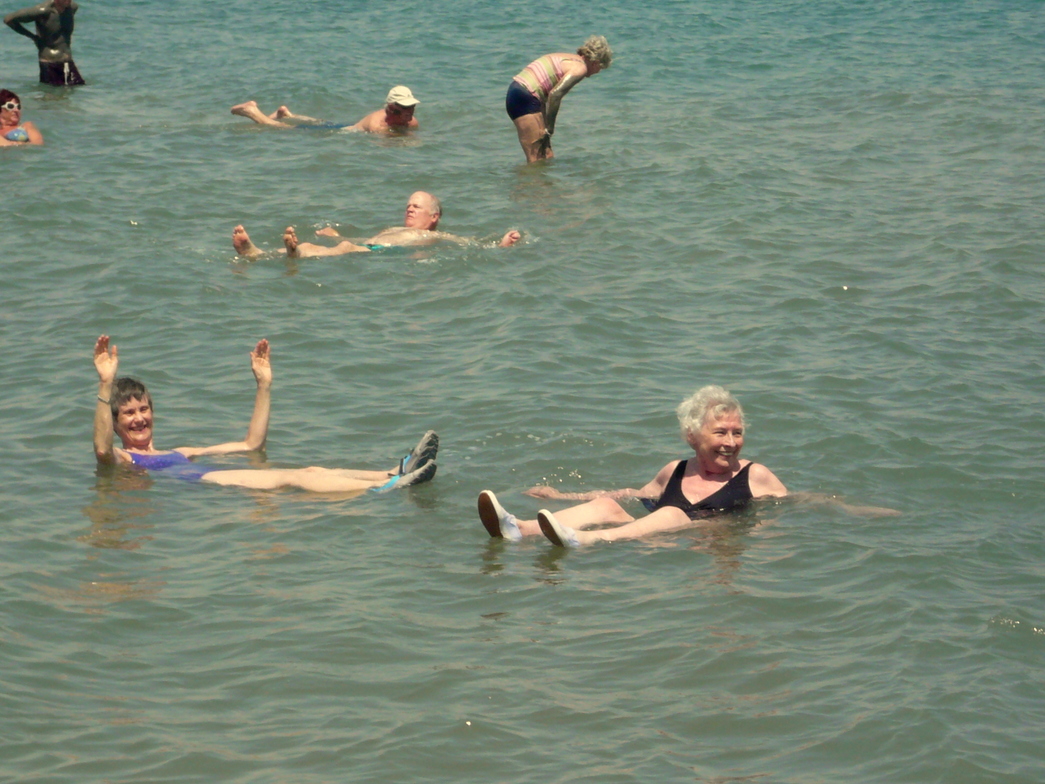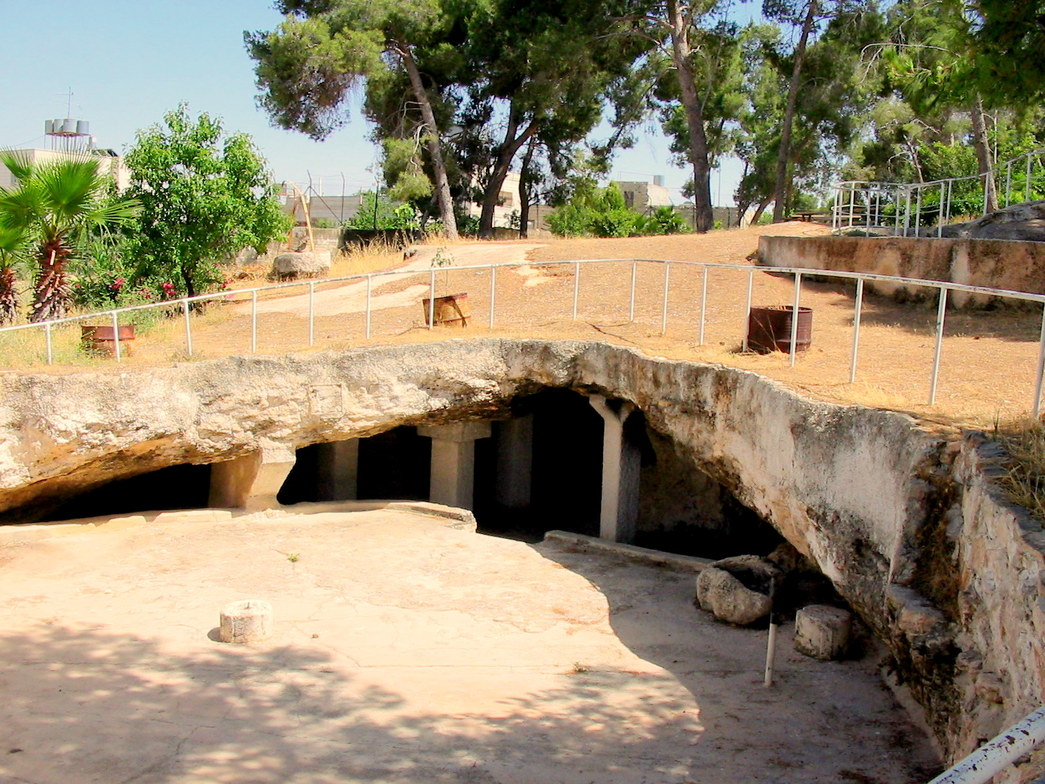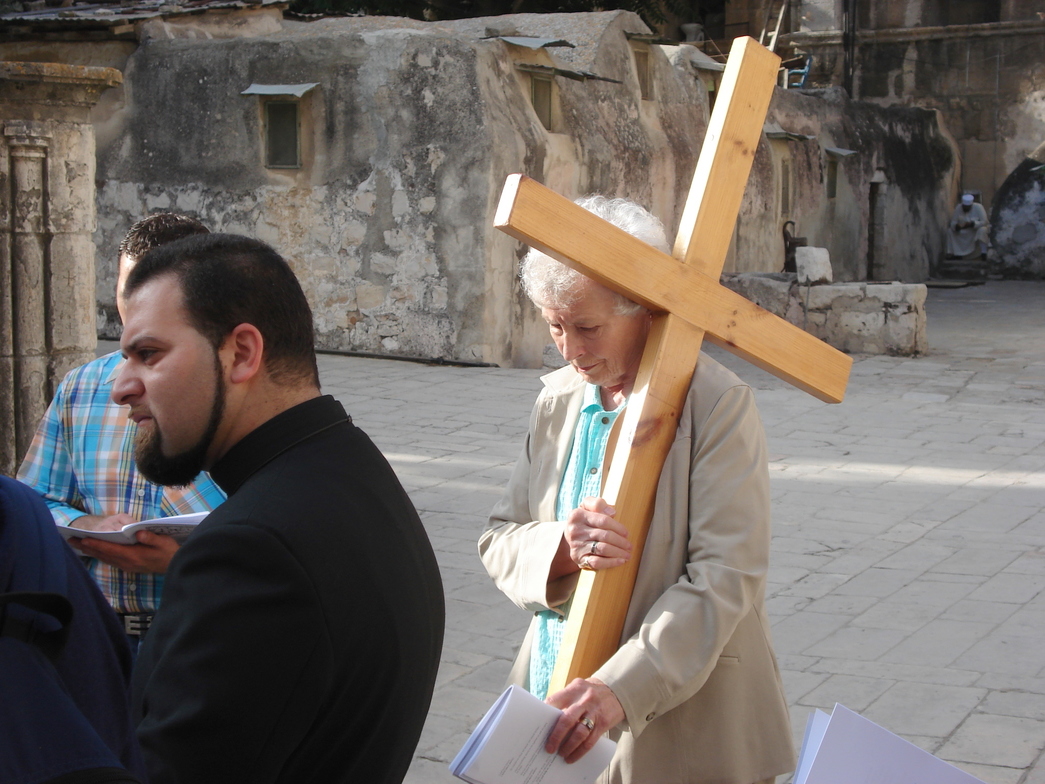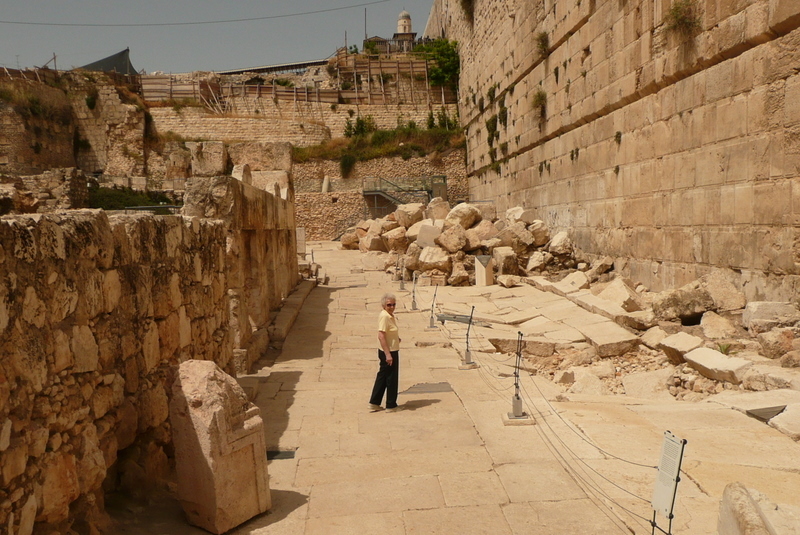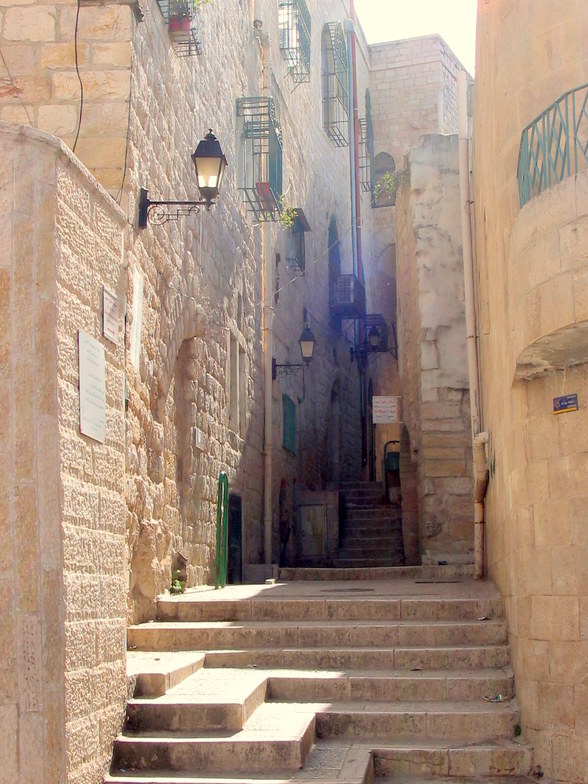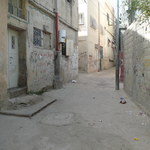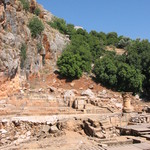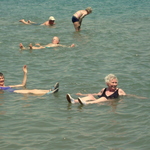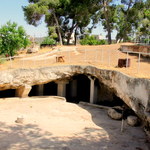 On Sunday June 1, as part of a National Church observance, Janet Morris spoke about her experiences in Israel and Palestine at the 8 AM service at St. Catherine and the 10 AM service at Epiphany in Surrey.
JERUSALEM SUNDAY, JUNE 1, 2014
"Let only truth be spoken here and only truth be heard."
Eight million people live in Israel, the Palestinian Occupied Territories, the Golan Heights and Gaza, an area that would easily fit into Vancouver Island. I would hazard a guess that you have no idea how many of those eight million are Christian. 1.5 per cent! 1.5 percent in the land where Christianity was born. And that number is dwindling. Seventy-five percent are Jews. Muslims, Christians, Druze and Bedouin account for the rest.
On this first annual Jerusalem Sunday I could recite chapter and verse about the Israeli-Palestinian conflict and the negative impact the Occupation continues to have on Christians and other non-Jews in that land.
I could but I won't! This is not the time or the place for a political diatribe.
I will just say this: From what we see in our western media it is tempting to take one side against the other. We must not yield to that temptation! It is not our Christian way. Instead, we must continue to pray and work with all people in that region toward justice and a lasting peace.
In 2009 our Primate, Archbishop Fred Hiltz visited the Holy Land for the first time. He was more than moved by what he learned about the work being done by the Episcopal Diocese of Jerusalem and the Middle East. As a result of his visit, our General Synod passed a resolution leading to a closer partnership with that diocese. Out of that resolution and follow-up visits that included consultations with their diocesan bishop, Suheil Dawani, the Primate initiated a voluntary body, to which I belong - the Canadian Companions.
In preparation for today, our Anglican Church of Canada provided resources which include the following information:
"Our two churches have been partners in mission for many years, yet not much is known about this relationship. Each year, numerous Canadians visit the Holy Land as pilgrims, students and tourists, yet many know little of the life and witness of Christians there—be they Palestinian, Arab Israeli, Jordanian, Lebanese or Syrian.It is home to Arab Anglicans in thirty parishes and is situated in one of the world's holiest destinations for Christian, Jewish and Muslim pilgrims.
There is much to see, hear, experienceand learn about beingAnglican - being Christian in this ancient, troubled place today. Regrettably, few religious tourists to the Holy Land today encounter Palestinian and other Arab Christians, or visit a parish church, school, hospital or family home. Jerusalem Sunday introduces us to the 'living stones' of the local Anglican church, to the ancestors of the first Christian communities indigenous to the region. It is an opportunity to meet Arab sisters and brothers in Christ in the Anglican Communion, and hear them talk about discipleship in the 21st century."
When I joined Canadian Companions I must confess that had little idea of what I was getting into but I knew that my $50 membership would, in a small way, help my friends in that part of the world.
I have been three times to this Land of the Holy One and hope to return later this year. The first time, in 2007 I travelled with others from our diocese on a pilgrimage to participate in the Palestine of Jesus course at St. George's College in Jerusalem. I don't know what I expected but it was not what I experienced during the ten days of lectures and field trips around Jerusalem, the West Bank and the Galilee. I was not disappointed but I was somewhat overwhelmed and definitely on 'information overload'. It wasn't until some time after I returned home that what I had experienced really began to 'sink in'.
I had actually walked through the land where Jesus lived his ministry on earth, where He died and where He rose again.
I could hardly wait to return.
The following year I took another course at St. George's and it was on that visit that I experienced for the first time the extraordinarily warm hospitality of both the Palestinian and Jewish people. After the course I travelled to Jordan where, in Amman, I was welcomed and made to feel very much at home. I treasure the friendships that began during that visit.
Wherever I have been in that region, I've met people – Jews and Palestinians - who are working together toward a lasting peace.
In 2009 my visit was a purely private one to stay with friends in Nazareth. I was not a guest in their home; I was, and will always be, part of their family.
When I learned about the Canadian Companions I knew involvement with them would be the next step in my faith journey.
I continue to learn more about the Episcopal Diocese of Jerusalem and the Middle East and their ministry, particularly in the fields of education and health care.
As well as giving prayerful support for the Diocese of Jerusalem our Canadian Companions have specifically committed to financially support the Penman Medical Clinic in the northern Palestinian village of Zebabdeh.
To quote again from the press release, "The Clinic, housed in the parish of St. Matthew, is a busy gathering place for townspeople, villagers and farmers seeking diagnostic tests, examinations and medical consultation. It is the only clinic for many miles around, serving thousands of families per year. (No matter their religion, nobody is turned away) Many who receive treatment in this and other diocesan institutions haven't the money to pay for tests and prescriptions. The Directors of the Diocese's medical ministries plan to relocate the Penman Clinic into its own building, refurbished with additional consultation rooms, diagnostic equipment and health care workers. This will become a reality through the generous support of local, regional and international companions.
It continues:
"The ministries of the Diocese of Jerusalem bring hope, skills, health; a peaceful future to those they serve. This Jerusalem Sunday is also an opportunity for Anglicans in Canada to send a measure of financial support to these ministries."
This may be done by one-time donations or membership in Canadian Companions. If this interests you, please speak to me.
I pray that what I have shared with you will persuade you to look behind the headlines. There you will discover a people striving – and succeeding, despite almost insurmountable odds towards justice and a lasting peace. Their amazing and encouraging achievements do not make headlines here in the west but I canassure you,miracles are still happening in that land!
In closing I want to read to you an e-mail I received the day before I left on that first pilgrimage. It is from Canon Herbert O'Driscoll. In the early 90s he spent several months on sabbatical at St. George's College. He writes:
"Janet, you will be moving around the horizons, hills and fields that our Lord would have called home. The skies above you are the skies he would have scanned to gauge the weather. Many of the faces that pass by you are probably remarkably like his face. The breeze that fans you is the breeze that would have caught his words and carried them away. And I might add that when all the books have been forgotten, those words will still be carried on the winds of the world to the ends of the world.
Remember above all that you are there for a reason. You are there because something great and lovely and eternally true has called to you, and after you return it will call to you even more strongly."
And, it has. …….Amen
Photo Captions
1. Looking towards the Mount of Olives. Hidden in the trees behind the gold Dome of the Rock is the Kidron Valley and the Garden of Gethsemane. Just over the brow of the mountain is Bethany.
2. A first-century 'katalyma', Greek for a house, lodging place, or guest room. There were no inns at that time. The lower area in the background is where animals were sheltered at night so it is quite possible Joseph and Mary would be given a space such as this to have her baby.
3. The tower of St. George's Episcopal cathedral in Jerusalem
4.
A street in Deheishah refugee camp in Bethlehem
5. Banias or Caesarea Philippi beside Mount Hermon where Jesus took his disciples and asked Peter "Who do you say I am?" It is also one of the three sources of the River Jordan.