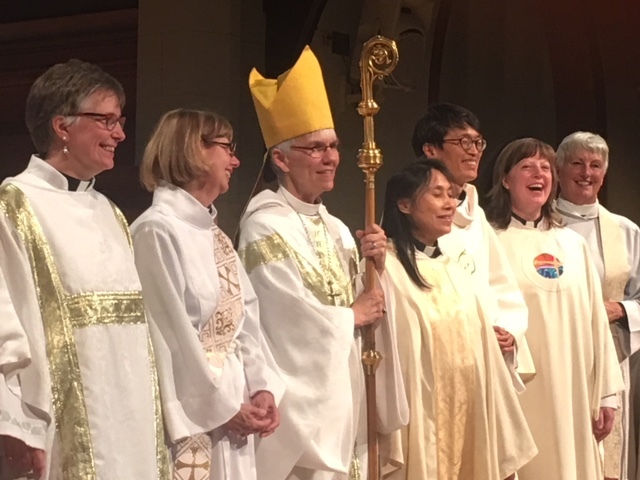 Archbishop Melissa Skelton led the Ordination Service at Christ Church Cathedral for three new priests to the Diocese including the Rev. Dr. Sharon Smith, the new Vicar of St. Catherine's Church. Rev. Smith will be commencing her role at St. Catherine's on Sunday July 1, 2018.
Many St. Catherine's parishioners were in attendance for this impressive and important service.
We also were delighted to witness the ordination of two new vocational deacons - one of whom is very well known to St. Catherine's - Peggy Trendell-Jensen. Congratulations Peggy and best wishes for this new career path at her new home of St. Clement's Church, Lynn Valley.