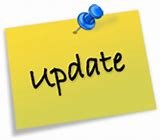 The Reverend Keith Gilbert
Keith remains on a leave of absence. He is grateful for your prayers and appreciates your respect of his privacy.
The Reverend Sharon Salomons
Sharon will remain at 3/4 time until the end of March. Beginning April 1st, Sharon will remain at St Catherine's, but at 1/2 time until the end of the interim ministry.